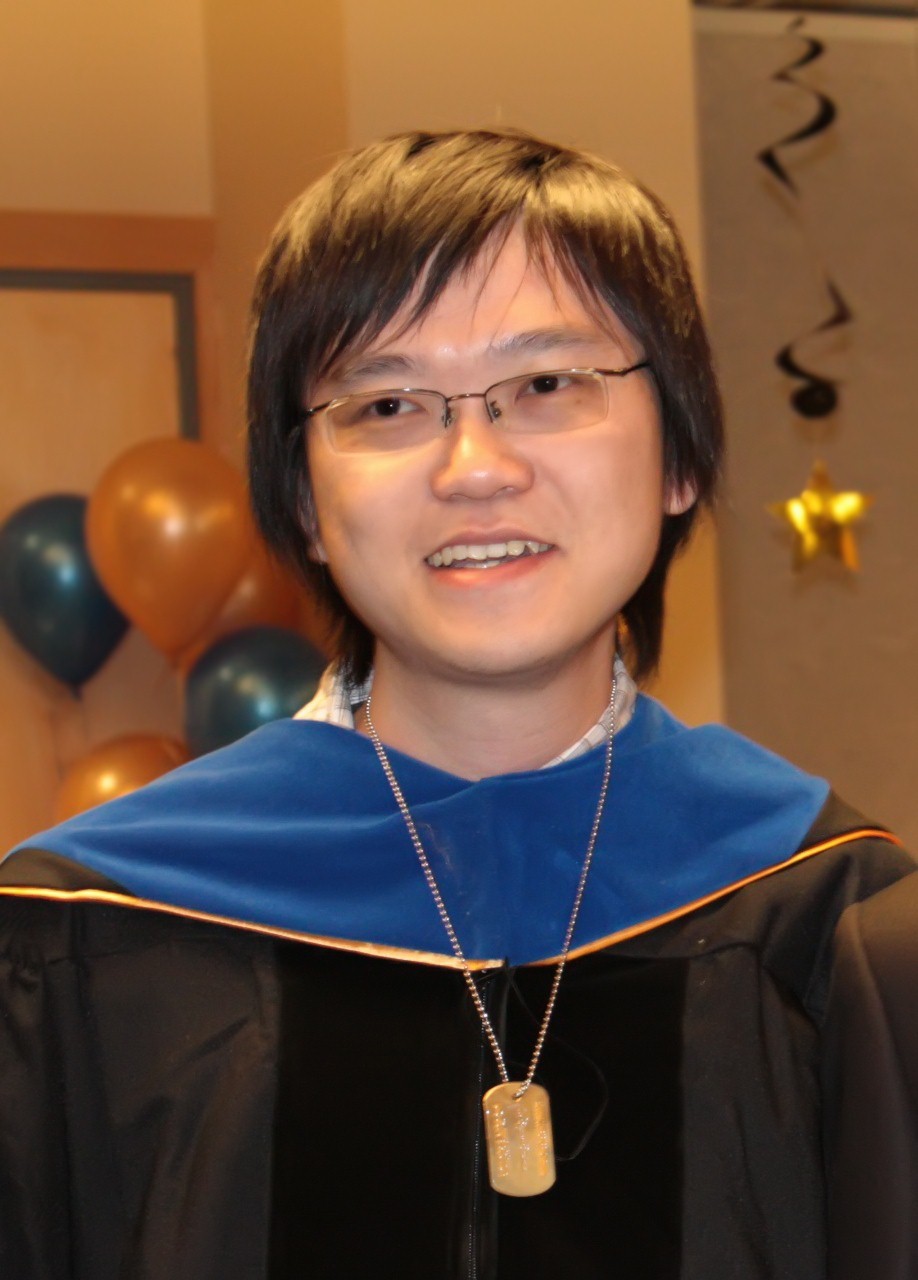 Min Wan
Google Inc
1600 Amphitheatre Pkwy
Mountain View, CA 94043

Email: mwan [at] cs.ucr.edu
---
I graduated as PhD student in 2008 from Department of Computer Science & Engineering, University of California, Riverside.
My research interests are in the areas of formal verification, specifically in logic and stochastic model checking with decision diagrams.
Now I'm working at Google Inc in Mountain View, CA.
Education
Research
Research assistant in Logic and Stochastic Verification Lab
Advisor: Prof. Gianfranco Ciardo

Activities

Symbolic state space generation, symbolic model checking, numerical solution of large markov models
Methodology: Petri nets, decision diagrams, Saturation, aggregated approximation, Jacobi and Gauss-Seidel methods
Software Tool development:

DDL: The Decision Diagram Library
Publications
"Approximating stationary measures of structured continuous-time Markov models using matrix diagrams". with G. Ciardo, A. S. Miner and A. J. Yu. SIGMETRICS Performance Evaluation Review 35(3): 16-18 (2007)
"Symbolic Reachability Analysis of Integer Timed Petri Nets". with G.Ciardo. SOFSEM 2009: 595-608
"Symbolic State-Space Generation of Asynchronous Systems Using Extensible Decision Diagrams". with G.Ciardo. SOFSEM 2009: 582-594
"P-semiflow computation using decision diagrams". with G. Ciardo, G. Mecham and E. Paviot-Adet. Petri Nets 2009: 143-162
"Advanced Features in Smart: the Stochastic Model checker Analyzer for Reliability and Timing". with G. Ciardo and A. S. Miner. Special Issue of Elsevier Performance Evaluation Journal (2009).
"Decision-diagram-based approximate steady-state analysis of large structured Markov models". with G. Ciardo and A. S. Miner. preparing.
Teaching
2003 - 2004 Teaching assistant for CS8
---
Last modified: Dec 1, 2012.